Publishing Your Catalog
1. Once you have successfully uploaded your catalog text and your images have completed processing, you can choose your 3 cover lots. As well as 5 or 20 featured lots.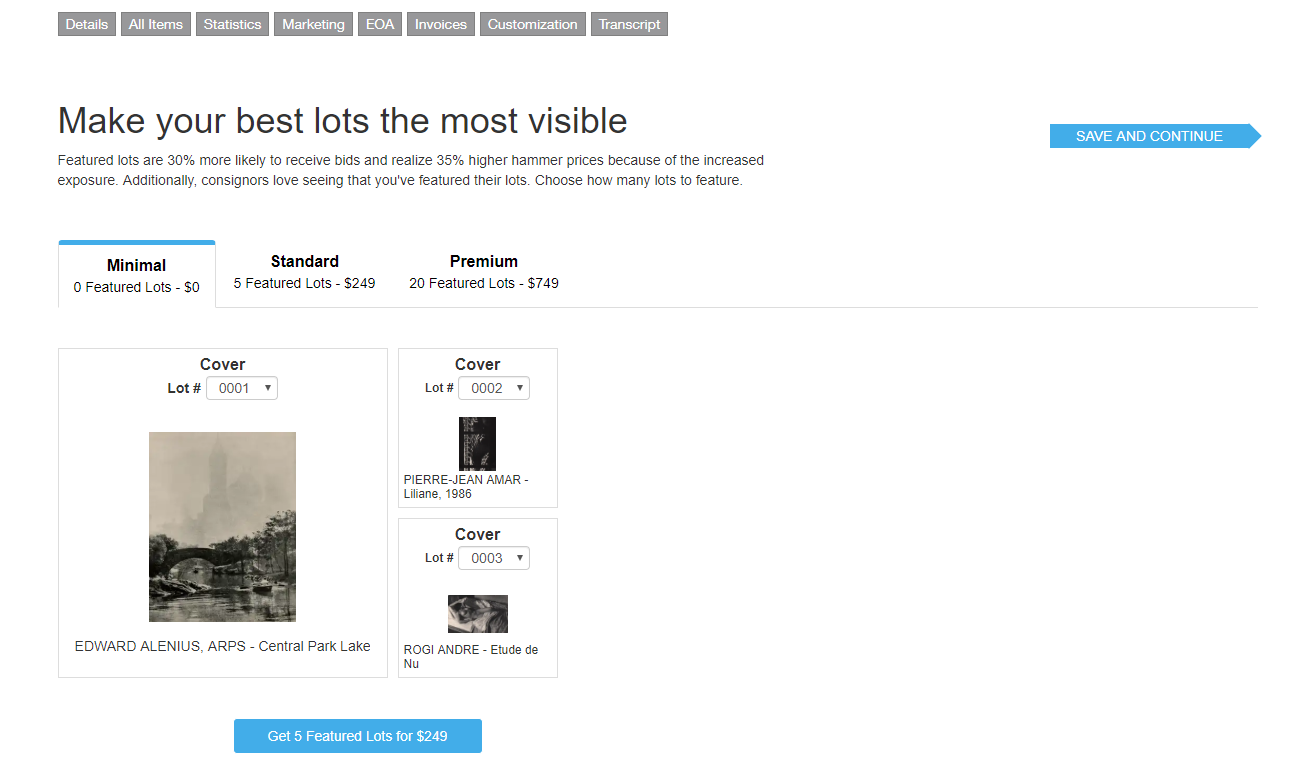 2. Select our cover lots and move onto the payment tab to pay for your listing.

3. Once paid, you're ready to post your sale online! Read through the LiveAuctioneers Terms & Conditions carefully, scroll to the bottom, and click Accept Agreement.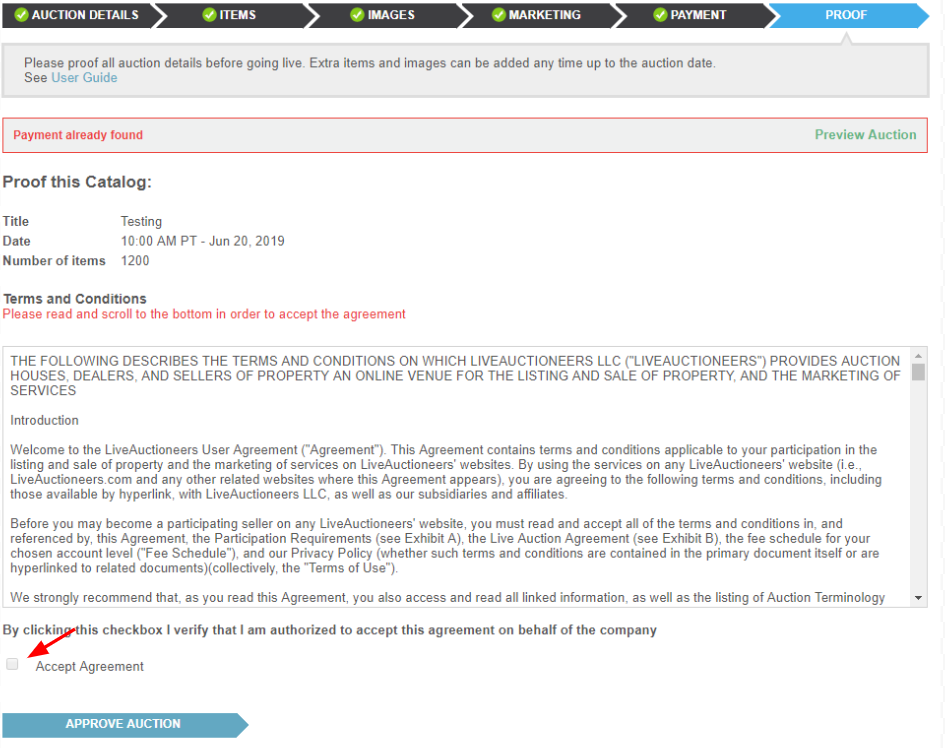 4. And now Approve Auction!

Congratulations! Your Sale is now LIVE.

Access your live sale at any time by going to the Live Auction tab at the top of your seller's dashboard

Note: it may take up to 24 hours for listings to be indexed into search results and categories. Typically, though, it doesn't take more than a few minutes.