How to Set Up an Auction Preview
Note: Setting up an Auction Preview will be at no cost to you. This preview will let your audience view your catalog weeks in advance.
1. To start your auction preview, select the "Auction Setup" tab from your account: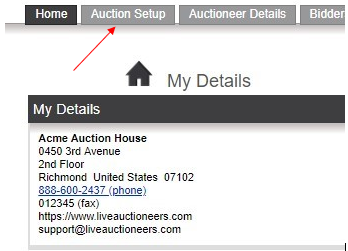 2. Click "Setup Auction Preview"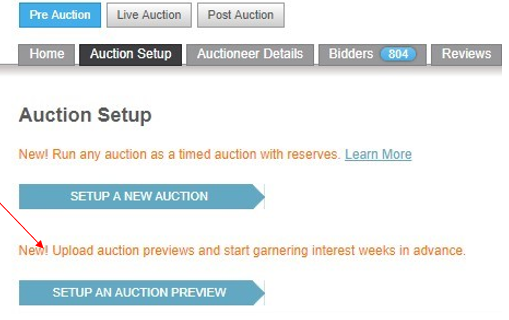 3. Enter your Auction Preview Title, Auction Preview Description, as well as a preview cover image for your auction. Before you upload your Preview Image, be sure that the filesize it is under 1.5 MB
4. CONGRATULATIONS!! Your Auction Preview is complete and will appear shortly.
5. You will see your preview appear on your Auction House main page on LiveAuctioneers, under Upcoming Auctions.